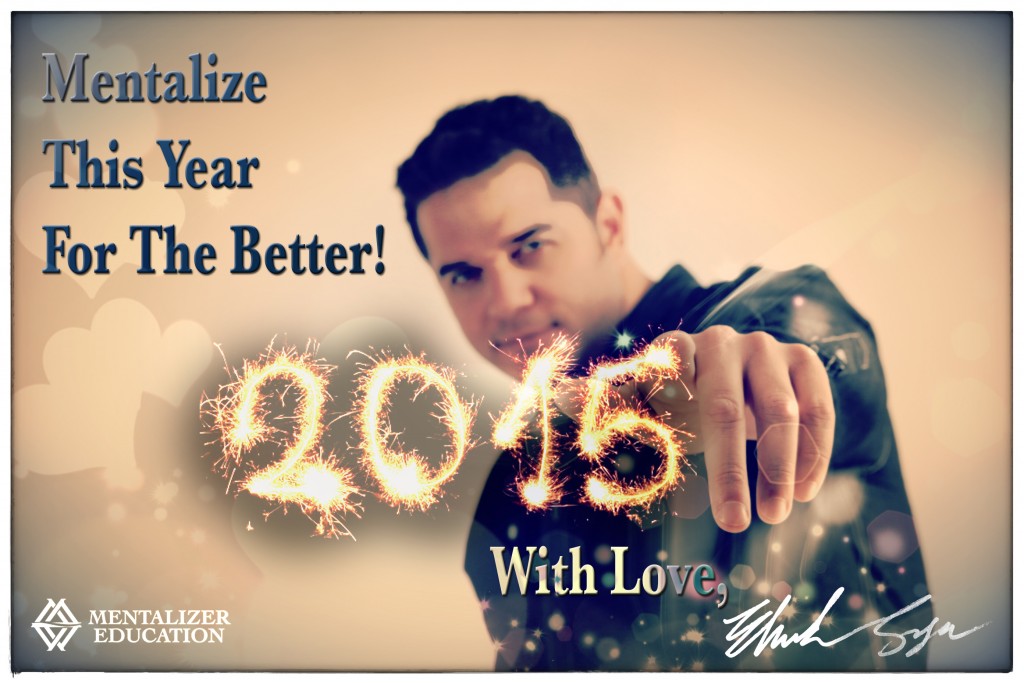 The holidays are one of my favorite times of year. Surrounded by family and friends we celebrate and bid farewell to the year that's passed, letting go of both its successes and losses, to set our eyes on a brand new prize – a New Year! A blank canvas just awaiting us throwing on a fresh coat of paint of all our brightest desires and hopes!
Across most cultures the New Year is an auspicious time to set forth intentions of what we hope to achieve, be, do or have in the year to come. There are many charming superstitions and traditions surrounding the idea of letting go of the old, and heralding in the new. I thought it would be both fascinating and FUN to share some of these wonderful global traditions with you! Maybe you'll even find one or two to adopt with your friends and family to bring abundance to you in 2015!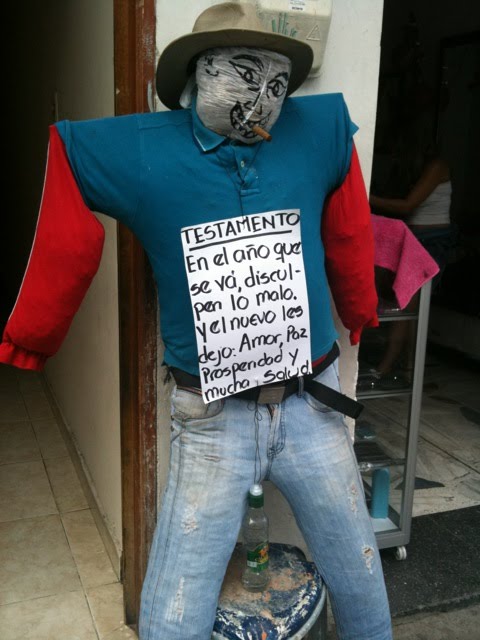 A tradition that is upheld by the Cuban, Puerto Rican and Columbia cultures is to stuff a life-sized doll dubbed "Mr. Old Year" with bad memories from the year that's ending and dress him up in clothes from each member of the family. At midnight, "Mr. Old Year" is lit on fire (outside I'm gathering) and along with him the bad memories of the last year burn away. Cool huh?
Germans drop molten lead into freezing water and watch and see what kind of shape it forms. If a ring or heart shape forms in the water it means there is wedding, love, and/or abundance awaiting for you in the coming year.
The Irish hit the walls of their home with their Christmas bread at midnight, the bread is meant to symbolize abundance taking the place of and scaring off the evil spirits and bad luck.
The Italians in an old Sicilian believe you should eat Lasagna on New Year's day for good luck, if you eat any type of other pasta you will have bad luck all year. They also believe that both men and women should be wearing red underwear on New Year's Day to bring them good fortune in work, love, family and health in the forthcoming year.
Similarly, in South American countries the color of underwear you are wearing on New Year's Eve will determine your area of achievement in the year to come. White means peace, Gold means wealth, Red means health.
In Spain consuming a grape each time the clock strikes at midnight on New Year's Eve (a total of 12 grapes) symbolizes good luck for each of the months in the New Year.
When in Denmark you must jump off of a chair at midnight on New Year's Eve to symbolize jumping out of the old year and into the New Year, otherwise you may get stuck in the bad luck of yesteryear.
Romanians search for loose change in their coats, purses, and around their homes and then flip them onto the roof of their home, so they will be showered with financial fortune.
In Norway the New Year's tradition is to cook a big pot rice pudding for all your guests. Inside the pot a single almond is placed in the pudding and stirred until it is hidden. Whoever gets the bowl of pudding that contains the almond (and eats it) is by Norwegian folklore guaranteed luck in the New Year.
The French like to keep things simple as a stack of flapjacks. That's right! In France on New Year's day the French eat pancakes with syrup on top to bring them good luck in the New Year. Yum, yum….
The Chinese in order to prepare for the New Year sweep out their homes, leaving the front door open, to sweep out the old and make room for the new. It is kind of like "Winter Cleaning". They also hide or remove scissors and knives from their homes in order to prevent "cutting" their good luck. Finally, they give their front doors a fresh coat of paint. Red is a symbol of good luck so many front doors are painted Red.
In Estonia the people stuff themselves with not one but SEVEN huge meals to attract abundance of all kinds into their lives.
A tradition most of us are familiar with is kissing our beloved at midnight on New Year's Eve but most of us don't know the reason for this smooching session. We kiss our beloved not just to celebrate this wonderful holiday but to make sure the love will continue to grow, thrive and be harmonious in the year to come. If you don't kiss your love at this time it is thought the relationship will run cold, passionless and end in the year to come.
I wish you all a Happy New Year and all the good fortune you could ask for!
Where are you coming from? Do you have a special tradition you do at the end of each year? I would love to hear about your own unique traditions… Share them below: