Being aware of your body language and the body language of people around you is paramount when it comes to establishing rapport and a healthy business relationship.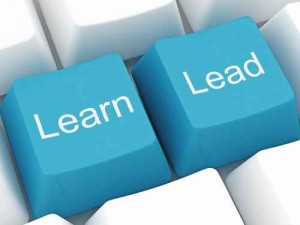 At the same time, being able to efficiently express the correct body language at the right time can potentially help you become an effective and better leader. If you are someone who is aspiring to become a leader in your line of business or someone who is looking into improving his leadership skills then keep the following in mind:
Recall Past Achievements: Before you start the meeting or attending an important business affair, try to recall your past achievements. Doing so is similar to positive self-talk and can make a big difference in shaping your mindset in a more positive and confident one. Try to recall your behavior back then and the things you said or did which contributed to your success. After recalling them, try to emulate those positive behavior in the upcoming business appointment or meeting.
Lower Your Tone: There will be times wherein the only way for you to convey your message is through phone calls maybe because the meeting you will be conducting will be attended by your business partners who work in a different location and there is no chance for everyone to be in the same place. At times like this, it is important to be conscious of the way you sound or the way you express yourself because it can make a big difference when interacting with your business partners. Always make it a point to exercise your vocal chords before you start your meeting or conversation with someone else over the phone or speaker. And when stating a proposal or your opinion, try to use an authoritative arc wherein your voice starts on one note, rises in pitches through the sentence and drops back down in the end.
Learn And Appear To Listen: An important quality of a leader is listening to his or her subordinates and from his or her superiors. In order for you to display this quality, refrain from checking your mobile device for any messages and as much as possible, keep them on silent. Refrain from checking your watch every now and then because it is rude. Turn towards the direction of the speaker and look at them as you listen to show that you are taking interest in what they are saying. Nod on relevant ideas and points you agree with and lean forward.
Expressing the proper body language in business is vital if you want to become an effective and efficient leader.